Sahodari Foundation celebrates the Coimbatore Rainbow Pride Festival after almost 10 years.
History: The first Pride Festival happened in the month of August 2010 with three different events and a Pride March which happened on 27th August with just five transgender women. The festival was called 'Kovai Rainbow Festival'. Photographs, videos and blogposts on the festival can be found at http://kovaipride.blogspot.com
2019: Almost after 10 years, we are back! This time we got more reasons to celebrate. The decriminalisation of section 377 of the Indian penal code which criminalised same sex relationships, aka homosexuality was decriminalised by the Supreme Court of India in September 2018. No more shaming, no more fear, we are here! Here is the iconic logo: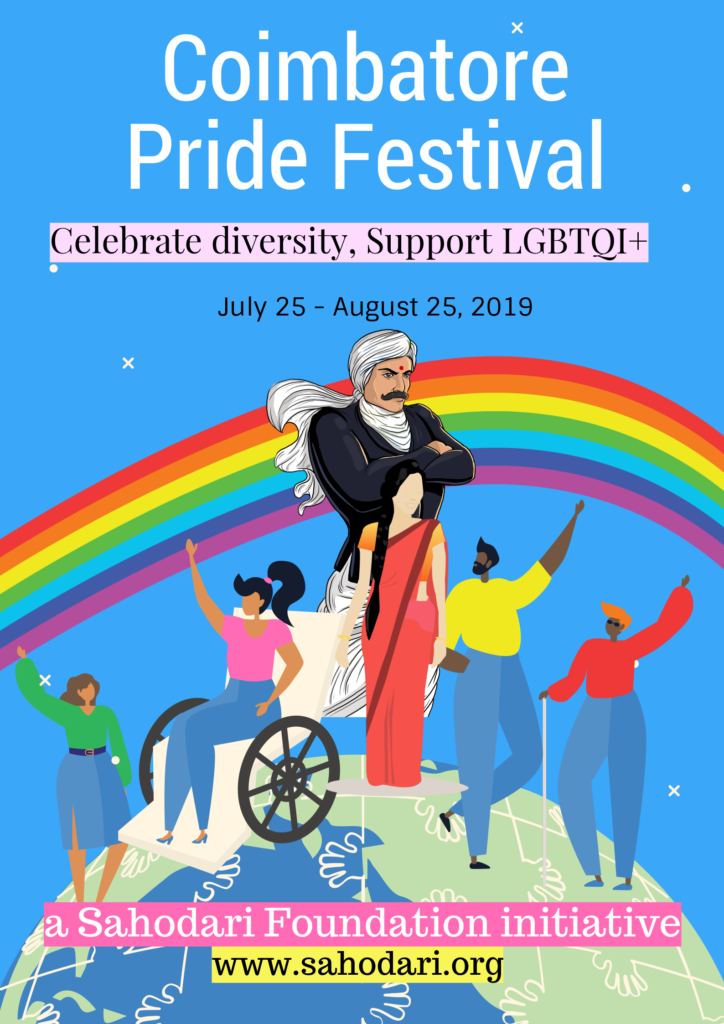 Sahodari Foundation has organised several programs in association with cultural and academic organisations in Coimbatore district, Tamilnadu. Here are a list of programs and posters for the Coimbatore Rainbow Pride Festival 2019 scheduled between 25th July – 25th August 2019. We had a huge turn out of all our programs and we are gearing up for the Coimbatore Pride March. Come for Pride March and Show your support!  The Pride Parade was planned to happen on 24th August but due to security reasons was postponed. We will have the Pride Parade on 0ctober 03, 2019 at 9 PM. Please see the below program poster!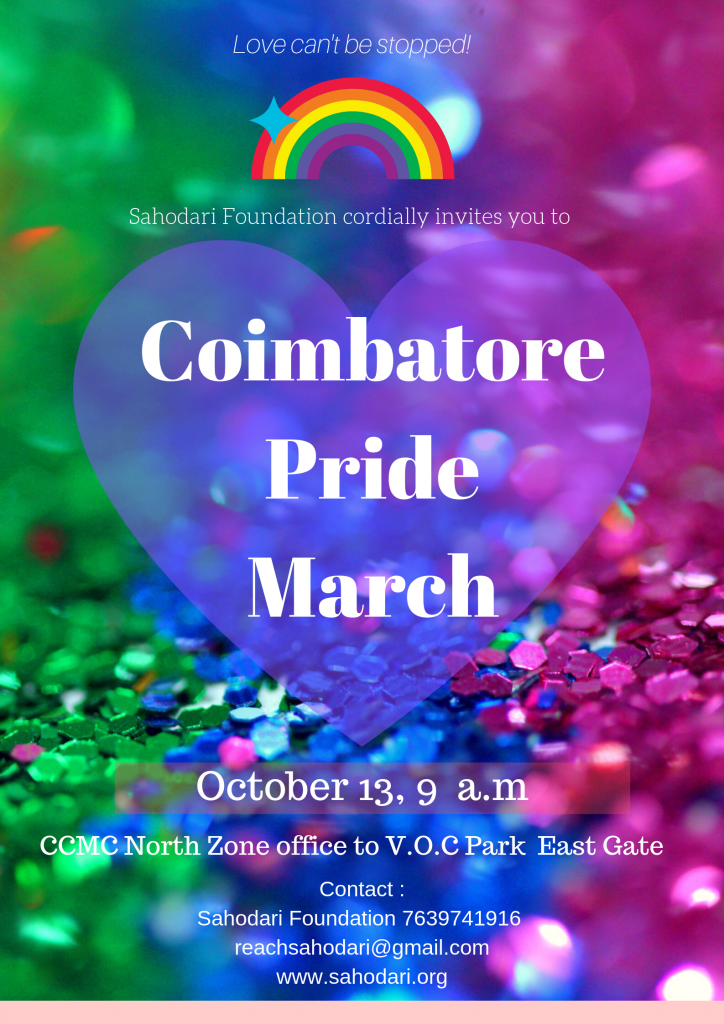 Past Programs of the Pride Month: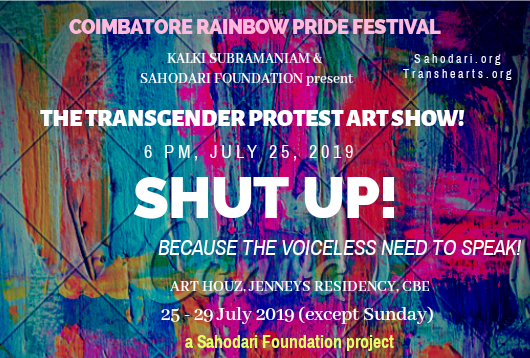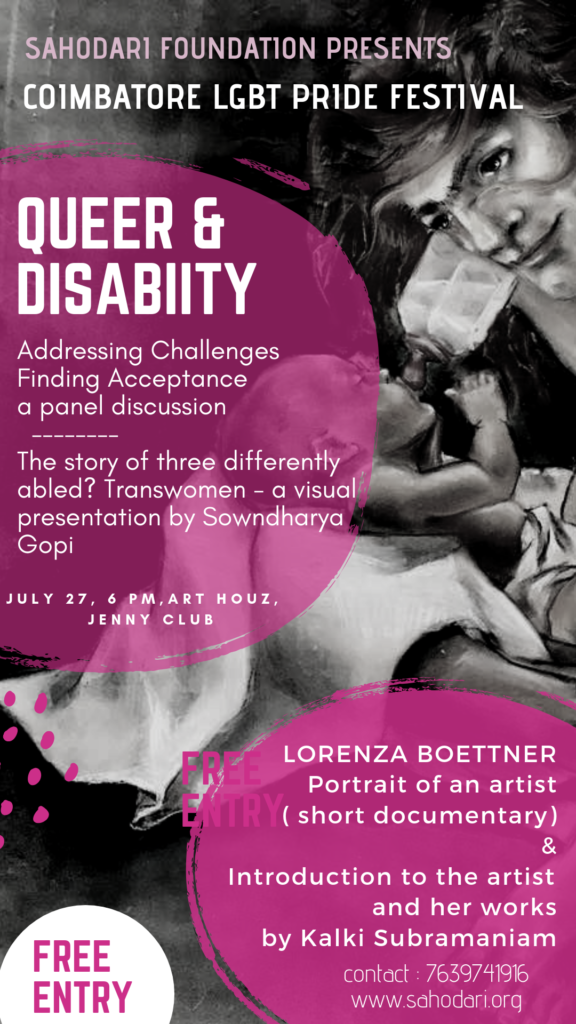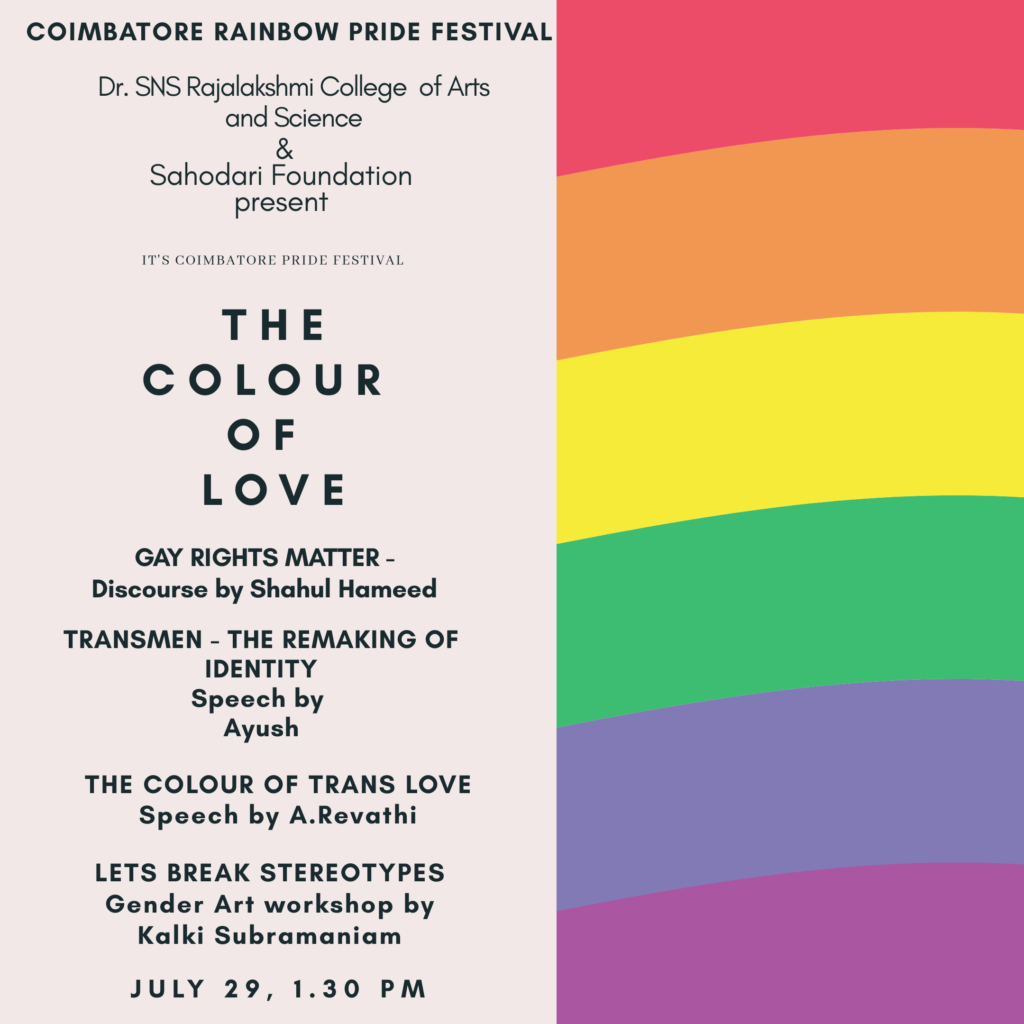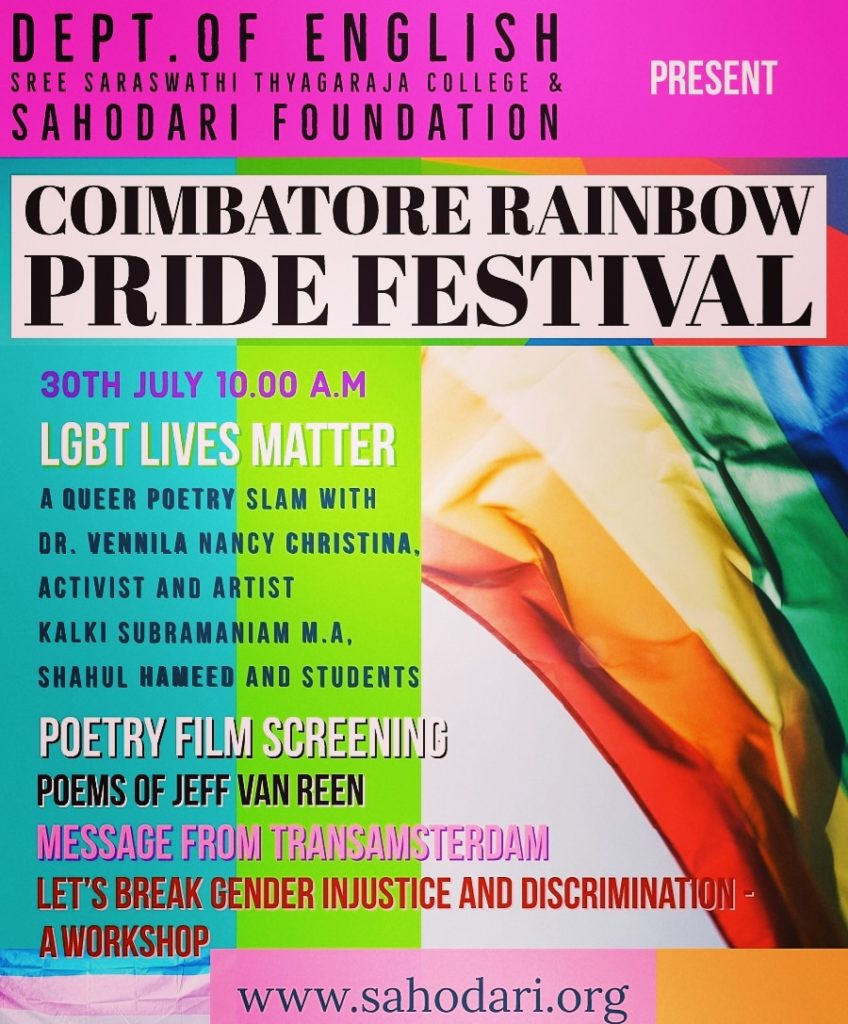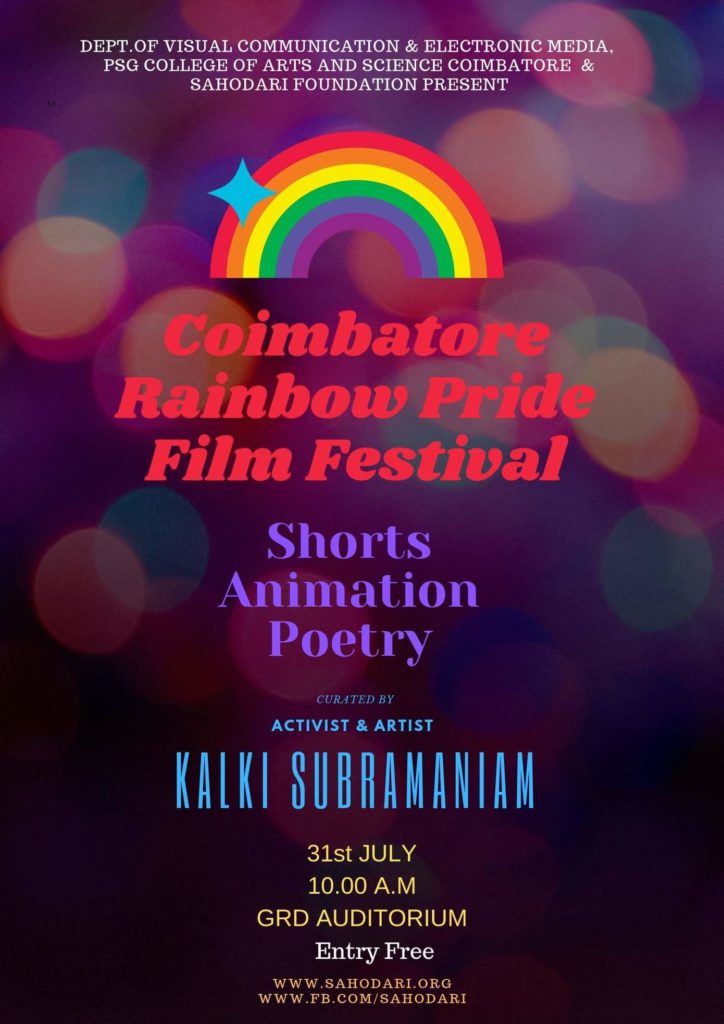 Upcoming program:
We will planned to have the Coimbatore Rainbow Pride Parade in September. We are all set to walk in the Pride Parade. Join with us! We will announce the date soon. Please watch visit this page to know about the Pride Parade.