Project Kalki
Project Kalki aims to create and empower under privileged transgender women as community journalists telling stories of change, stories which inspire and touch their hearts in their communities and in the larger society.
I chose the name 'Project Kalki' because this project is so close to my heart and is my vsion to empower the transgender people through the powerful tools of the media.
PROJECT KALKI INTRO MOVIE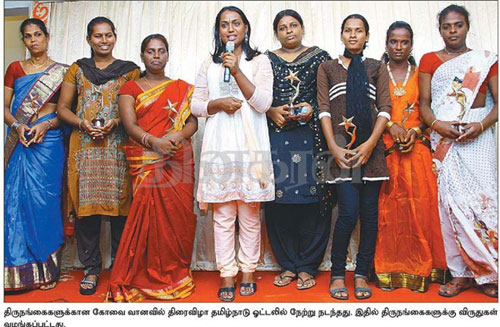 Kalki with the PROJECT KALKI trainees talks to the press and the public at the Kovai Rainbow Film Festival after the screening of documentary films made by seven transgender women.
Go to Project Kalki Website
Media Reviews:
Times of India, Chennai, July 25, 2010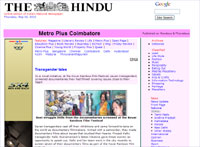 New Indian Express, 18th Nov 2010, Chennai: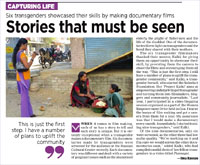 UTV – The Coimbatore television channel talks about Prject Kalki in Kovai Rainbow Festival