TRANSHEARTS is about transgender bodies creating images and art works that announce their lives. TRANSHEARTS brings art to the transgender community and encourages them to exercise their creativity in a free and liberal environment. The project offers opportunities to genderless, non-binary, gender queer, gender non-conforming and transgender people to participate in art and creativity workshops. They're invited to explore the beautiful process of creating images and stories in a non-judgmental atmosphere. These workshops are offered to the community completely free of cost.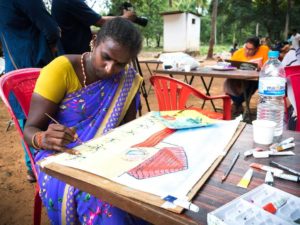 The art works are collected and displayed in traveling exhibitions and proceeds from sales go to the artists. Identifying the talented artists among the community, encouraging them practice art, investing in their talent, making them as professional artists, supporting their livelihood and changing their lives for better is one of the main objectives of TRANSHEARTS.
The project is a pioneering effort in India in connecting art with the transgender community. Our TransHearts team travels to various parts of India, mobilise the transgender community and offer these workshops for no cost.
Sahodari Foundation has organised a number of workshops for the transgender community in Chennai, Coimbatore, Kanchipuram, Kothagiri, Puducherry, Malappuram, Trivandum, Kochi and many other places. Hundreds of transgender persons have attended these workshops and have experienced what it is like to make an artwork.
We have done so many exhibitions and shows of the artworks by underprivileged women, non-binary, and trans artists in various venues including galleries, colleges, university premises and conferences.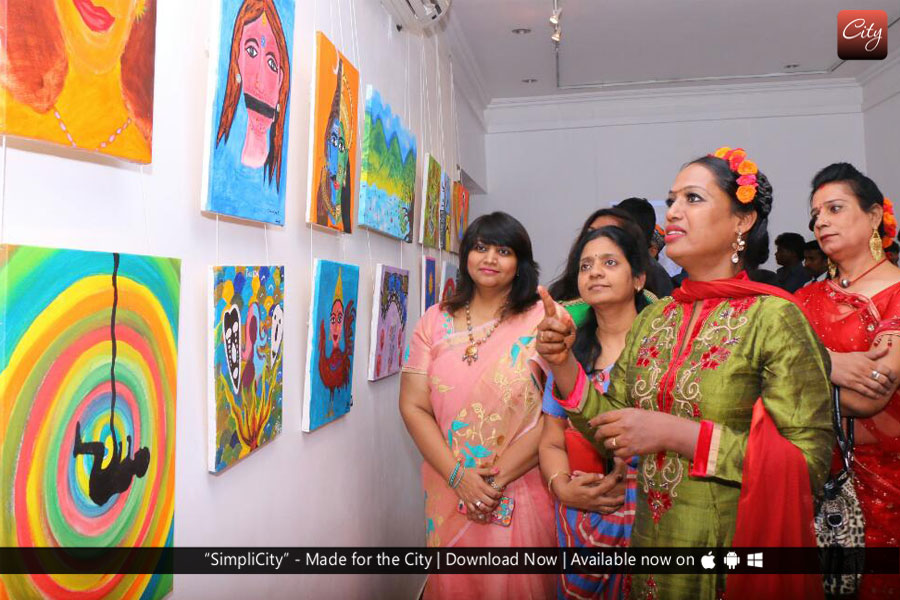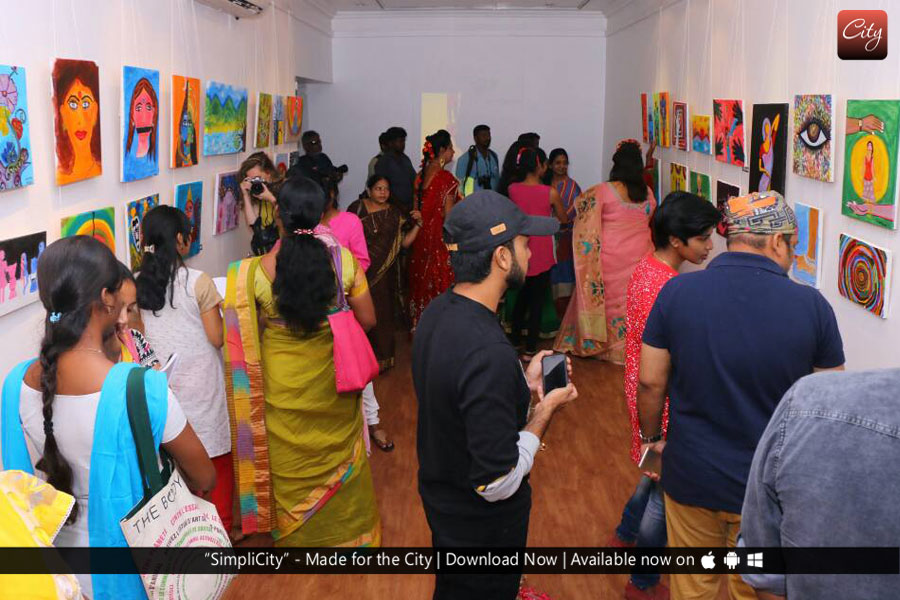 The project is a brainchild of  transgender activist, artist and actor Kalki Subramaniam. She aims to reach out to 10,000 unpriviledged talented artists in the next few years and encourage them to practice art. Penmai is a project of Sahodari Foundation. From 2020, we extend and focus on working with women who deserve help and support, who need opportunities to practice art, women who are unrepresented or under represented in the field of art.