Get involved – Volunteer opportunities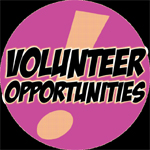 There are many ways through which you can volunteer your precious time to help us.
Students: We work with the youth creating awareness on transgender issues. We conduct seminars/workshops in colleges and universities about Transgender issues. If you are a student from a college or a university, you can speak to your concerned sociology, social work, psychology, human rights or any departments in your colleges to organize a seminar/talk on transgender issues.
We are also looking for students with visual communication, mass communication, journalism, film and television backgrounds to contribute their valuable time and alents for our rights campaign. There are many interesting concepts for which your contributions will be of tremendous help.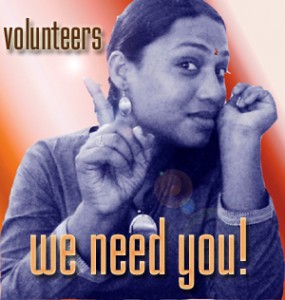 Writers: Share us your thoughts by voicing for us. We would be honoured to publish your writings on our website and in our magazine. Send us your writings. Support us in our cause. You may also invite us to meetings/forums/seminars on humanitarians issues where we can voice for gender rights.
Designers/Artists: If you are an artist, we appreciate your creations for our website and our magazine. There are also other areas where you can help us and we can work together. Please write to us.
Photographers: We appreciate and welcome you to document our work. Support us with your innovative photographic campaigns for us.
Write to Kalki at aurokalki@gmail.com