Welcome to Sahodari Foundation.
Dear friends,
Welcome to Sahodari Foundation Centre for Education, Arts and Media. Do you know that the Transgender people are the most neglected and stigmatised people in our society? They are completely marginalized and pushed to the extremes. While some of them live a dignified life owing to education and family acceptance, many of them go for begging and sex work.
See what a project like Sahodari Foundation Centre for Education Arts and Media, with no corporate, government or international funding and which is run by a transgender woman can do to transform the lives of an invisible community in India.
Contact Kalki Subramaniam for seminars, lectures, workshops or media interviews: 91 + 7639741916 aurokalki at gmail.com
---

Are you a transgender person who wants to pursue education? நீங்கள் திருநங்கையா, படிக்கவிரும்புகிறீர்களா? Get our Educational scholarships. Apply now! Click here. 
---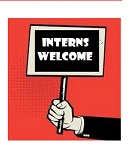 Internship Opportunities
dian and International students can now apply for an internship or short research program with Sahodari Foundation.  Sahodari Foundation accommodates only 2 students at a time in its premises for the program and accepts upto 10 students in a year. Click here to apply.
---
We welcome CSR support
Are you an organization looking forward to partner / collaborate with Sahodari Foundation in your CSR initiative? We are one of India's pioneer transgender community organization and we welcome you to join hands with us to make a social change. Click here. 
---
Teaching gender diversity and gender equality to children
The importance of teaching Indian Children to celebrate and respect Gender Diversity and Gender Equality and how teachers have a major role to play… Read Kalki's blog 
---
Kalki Subramaniam gets a standing ovation at Harvard University
---