---
Dear friends,
Welcome to Sahodari Foundation Centre for Queer and Transgender Arts and Culture. Found in 2008, it is a pioneering organisation in India which has initiated some of the creative and innovative projects that have inspired social changes for the transgender and non binary community in the India.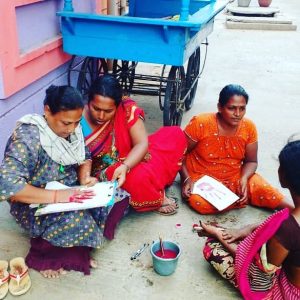 The Transhearts project from Sahodari Foundation helps with healing the inner wounds of the transgender community through art therapy along with providing them livelihood opportunities. We provide alternative creative art education through workshops. Check the project here.
The Red Wall Project from Sahodari Foundation documents the personal stories of transgender, gender fluid and gender non conforming people who have been victims of gender based violence and sexual exploitations. We resist gender based violence using Art as a powerful tool and a loud voice.
Sahodari Foundation's Red Wall project is making a positive difference in the transgender community through art. For the past one year, the team of Sahodari Foundation has been collecting testimonials from the trans and gender non binary people who have been victims of physical and sexual violence. With the victim's consent brought the testimonials of more than 500 transgender people for public viewing to protest against the shameful act of violence against trans and gender non binary people. Visit the Red Wall project for more information.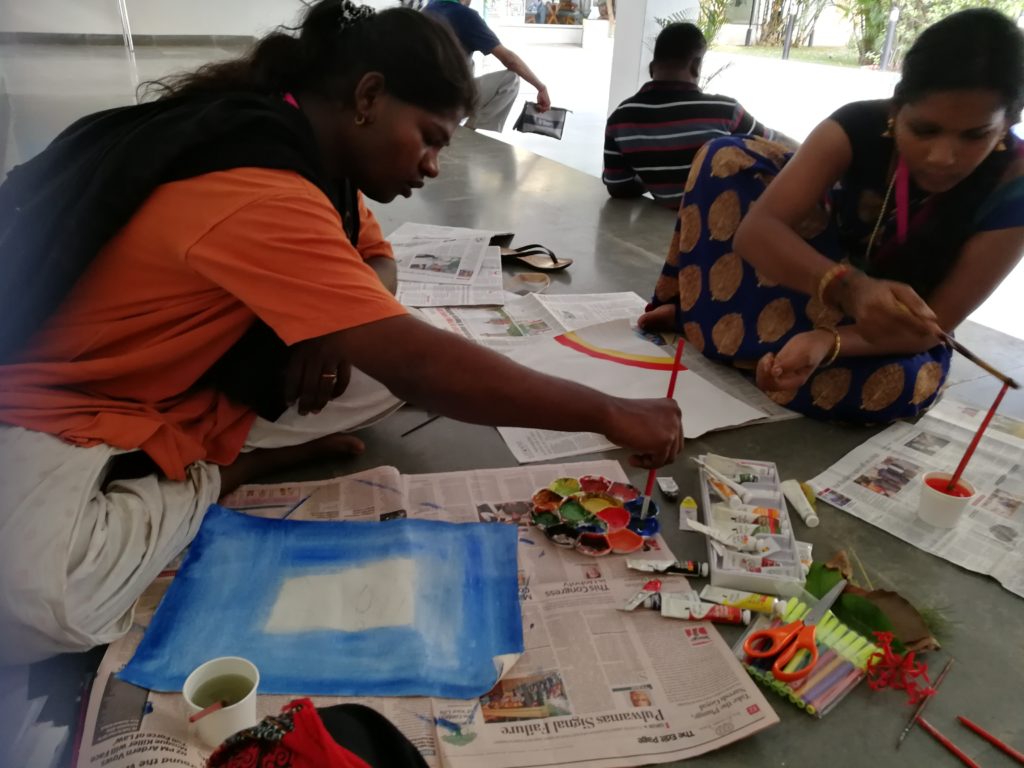 We seek your generous help during this second wave of the Covid 19 crisis which has affected the transgender community severely. Hundreds of transpeople are jobless and desperately need help with their basic needs, many need medicines (those diabetic and hypertension patients). There are also transgender people who are handicapped who need financial aid urgently. Please donate to Sahodari Foundation generously to help and support them. At this time, we will be able to accept help only from India.
Please donate to our Sahodari Foundation account:
Account Name: Sahodari Foundation
Account Number: 1228201002920
Bank: Canara Bank
Branch: Pollachi Main, Tamilnadu state
IFSC Code: CNRB0001228
---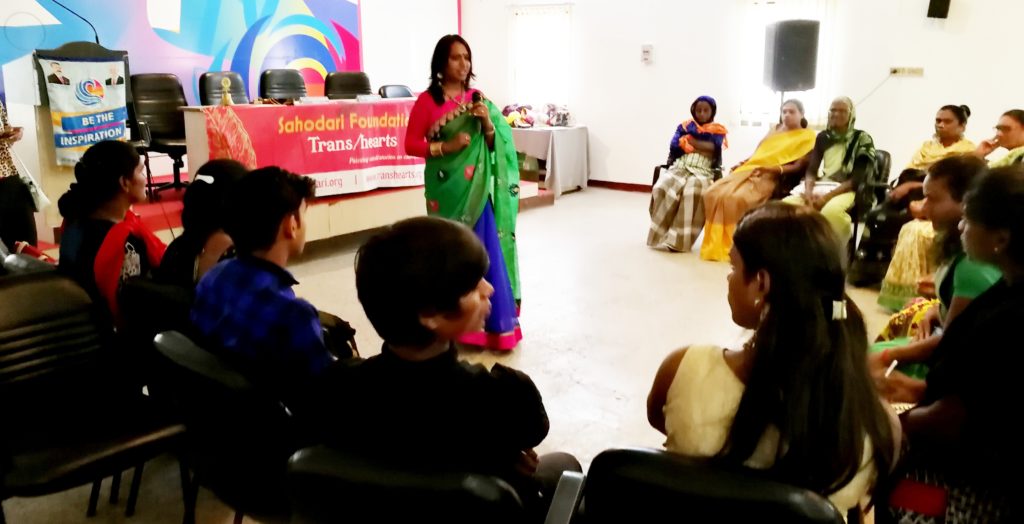 Kalki Subramaniam is the founder and visionary behind the Sahodari Foundation. Kalki is a transgender rights activist, artist, poet and actor. She holds two Master's degrees and is an IVLP fellow, a Harvard speaker in and the recipient of several awards for transgender rights activism. The projects of Sahodari Foundation are her vision in making the trans voices empowered for generations to come. Recently she was conferred the International Ambassador for Life Title from TransAmsterdam organisation in Netherlands.
Contact Kalki Subramaniam for seminars, lectures, workshops or media interviews: Call: 91 + 7639741916 or write to: writetokalki@gmail.com
Check her website www.kalkisubramaniam.com